My Space Simulator Project
The whole Universe in your hands!
Here I present the Space Simulator videogame I am working on: Nova Voyager
Explore the universe travelling among the stars, fly and land on amazing procedural planets, fight and survive in the wild outer space!
Features:
Interplanetary and Interstellar SEAMLESS Travels
Transfer from orbit to land without gaps
Stars, Planets and Distances in REAL SCALE!
Over 200.000 Real Stars To Explore full of Planets and Celestial Objects
Solar System with real Planets and realistic orbits
Millions of procedurally generated Exoplanets
Universe full of objects: Space Stations, Ground Stations, Runways, Cities
Choose to be a Trader, a Pirate, a Mercenary or whatever you want!
Realistics atmospheric flying dynamics
Seamless transition from orbit to land
...and much more features coming soon!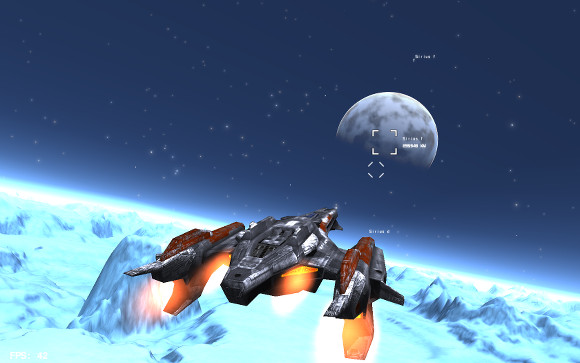 For more information and screenshots please visit the page: http://www.novavoyager.com
OpenGL 3D Engine Programming Tutorials

The Best Step by Step Lessons on how to build a 3D Engine using OpenGL libraries. These lessons are really famous and they have found a great public success in the story of OpenGL training. They are able to brings users from the most elementary concepts to the most complex ones in a very funny and easy approach.